Welcome to my website!
Below are my projects.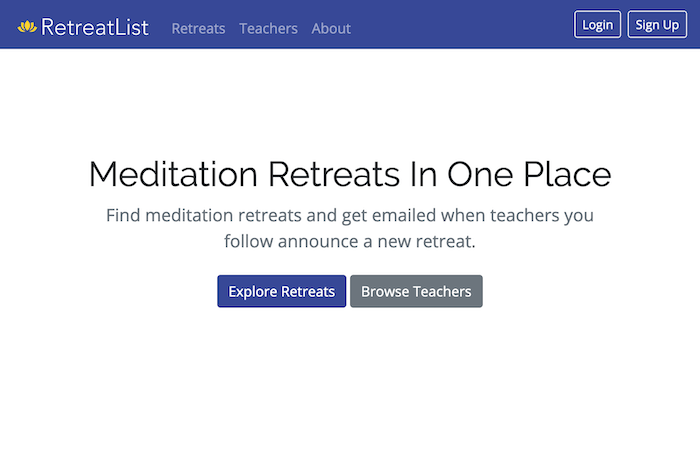 RetreatList
Find meditation retreats and get emailed when teachers you follow announce a new retreat.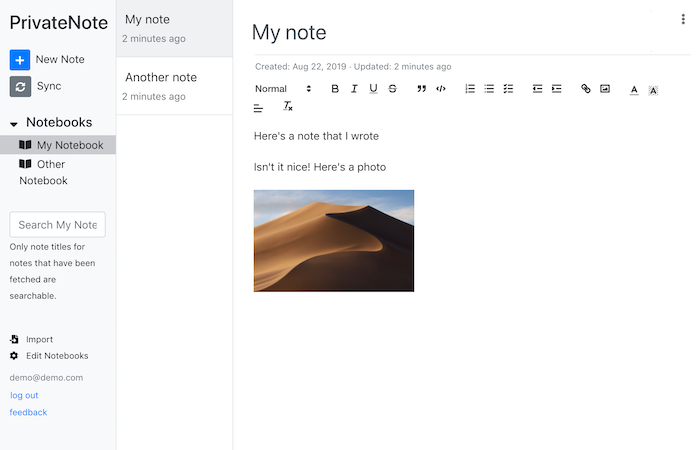 PrivateNote
Use a note taking application that is truly private with end-to-end encryption. Your notes can only be read with your password, and PrivateNote doesn't know your password.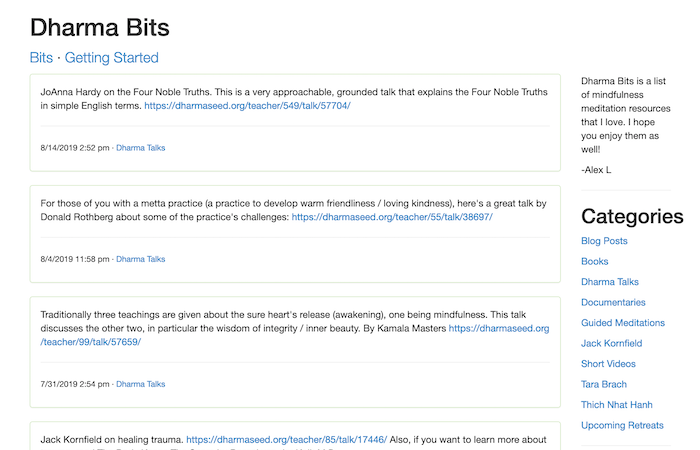 Dharma Bits
Follow a list of mindfulness meditation resources that I love. Dharma Bits also texts my mom, emails my friends, and posts to Twitter when I share a new bit.